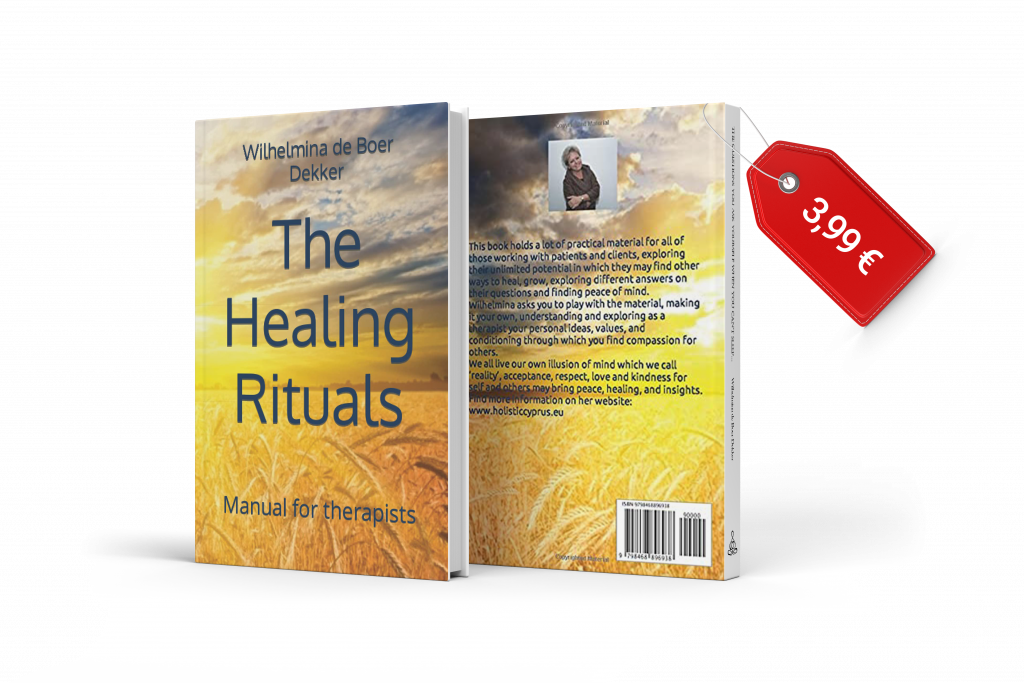 The Healing Rituals encourage the development and training of the imagination as a constructive function to heal and understand the limited thoughts that keeps us away from our own healing powers.
      The Healing Rituals may give you some practical ideas and inspiration to do (step by step) exercises with your clients/ patients guiding them to their own power and creativity.
      In the Healing Rituals we like to give you some tools to find the blockages people have (unconsciously) created in their life.
Your clients/ patients live busy and stressful lives with lots of demands and they may find it sometimes very hard to escape from the daily routine to relax, creating distance to their problems, peacefully reflecting on their choices and decisions. This manual of The Healing Rituals is developed to give people more freedom of mind and a peaceful heart.
      With all the tools you find in the booklet we hope to be of assistance to you as a therapist, developing better results, quality and skills in the treatment of your clients/ patients.
      All methods and tools used with your clients/ patients are there to give better concentration, less fear, recognizing patterns and habits, courage to change their mind, bringing insights in their own lives and empowering them and getting grip on it and feeling more in control while making their decisions..
To make an order email to holisticcyprus@cytanet.com.cy