E-books
You can buy any of these books and receive a file by email with this book.
Self development books
Find a variety of books, containing meditations and contemplations, little stories how to master your life and what makes life worth living. Read about Wilhelmina's point of view, Loving, Living, Life! Explore the messages of your body and learn to mind your mind.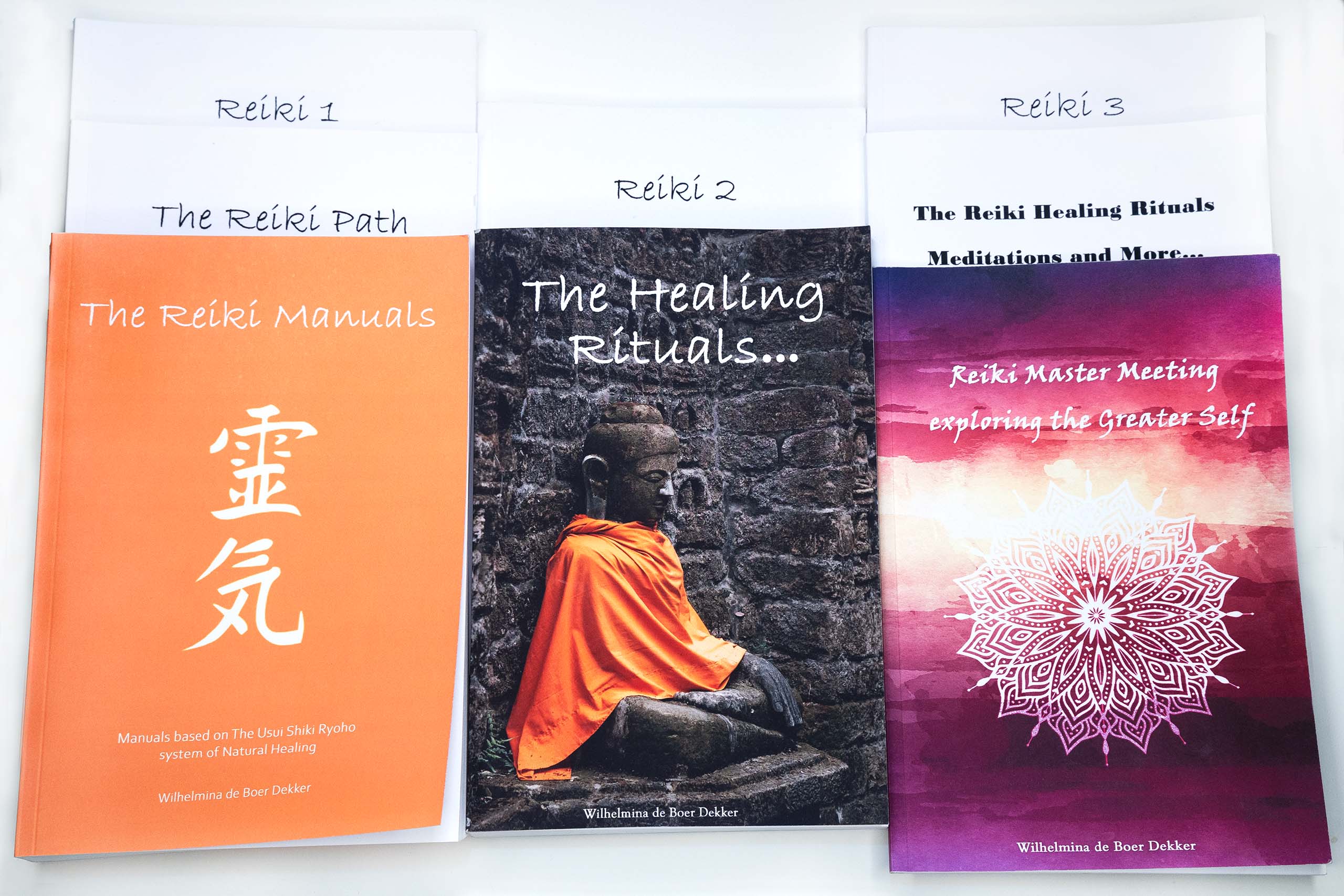 Reiki books
Visit our own Reiki Collection specially designed for Reiki Master/Teachers. We have manuals for every Reiki Degree class, and next to the Reiki 1,2, and 3 manuals, special editions for Reiki Master Classes. You find The Reiki Healing Rituals, The Reiki Path, Reiki meditations, Reiki Certificates, and our Reiki cards there, designed to make your classes even more dynamic and fulfilling. Have a look and let us know your own ideas for new material!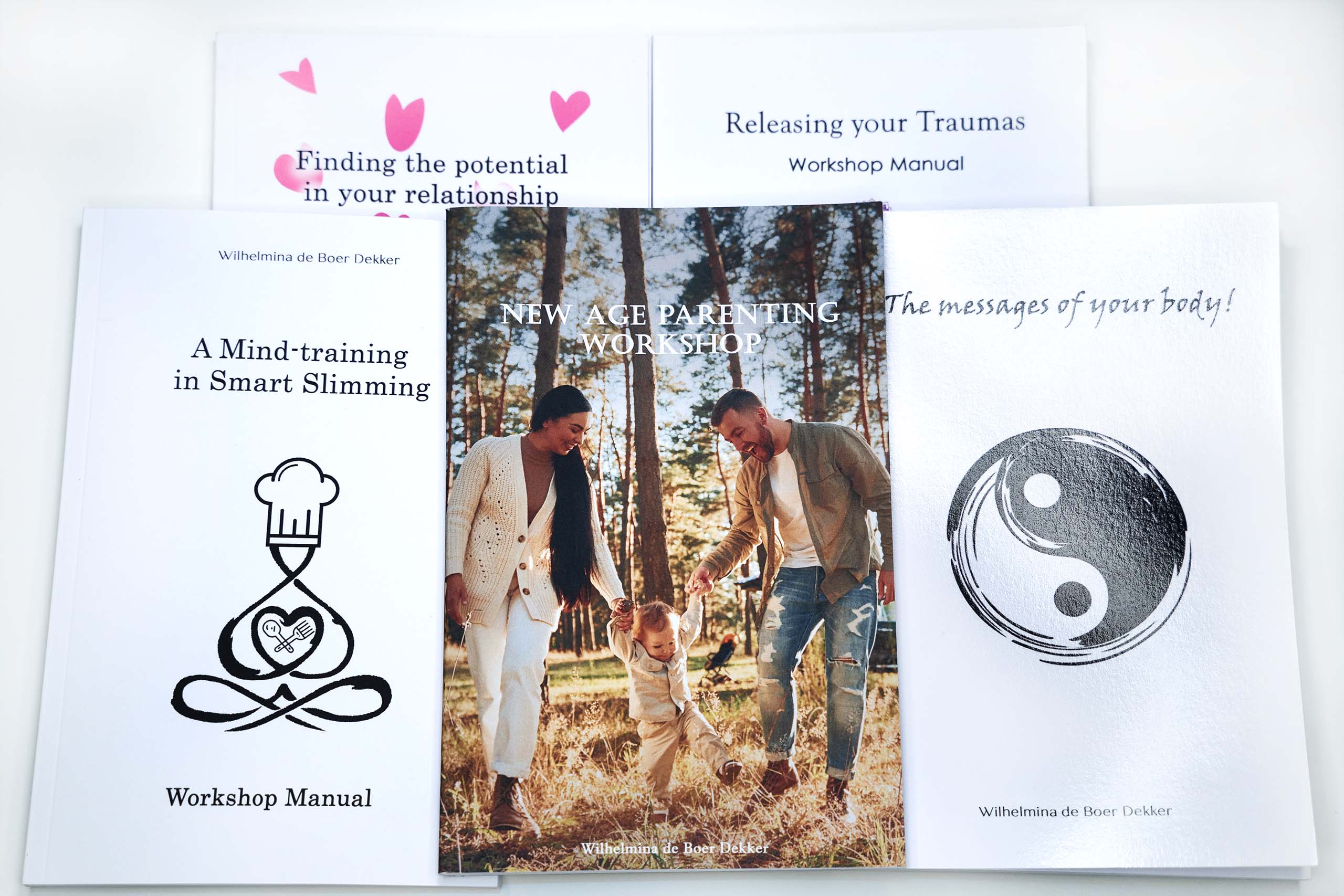 Manuals
We have designed special workshop manuals with topics as relationships, traumas, wealth, and subconscious mind training programs. You may use them to train yourself or others. Keep an eye on the dates you can sign up for a workshop on our website.